There are many things that come to mind when you think of a romantic wedding editorial or setting. I believe what makes it all so wonderful are the enchanting flowers, soft tones and beautiful scenery. This romantic styled shoot had it all in spades!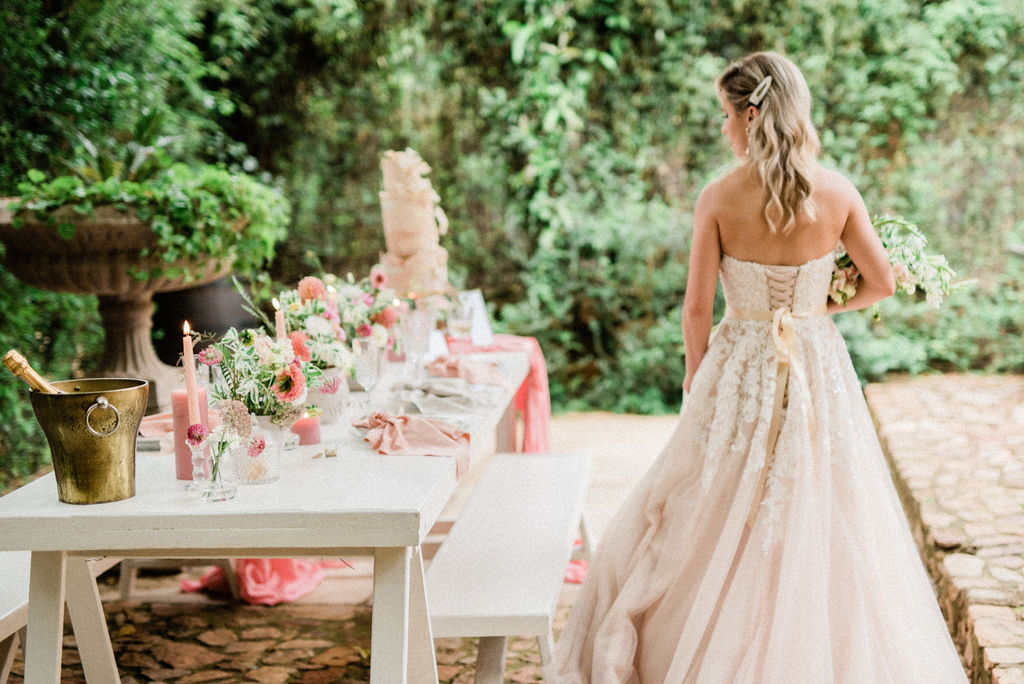 The venue, Mooikrans, has an enchanting garden space filled with floral delights, and different shades of greenery at every turn. The beautiful alcove used for your ceremony, complete with tiled feature wall, is a striking addition for your photograph backdrops.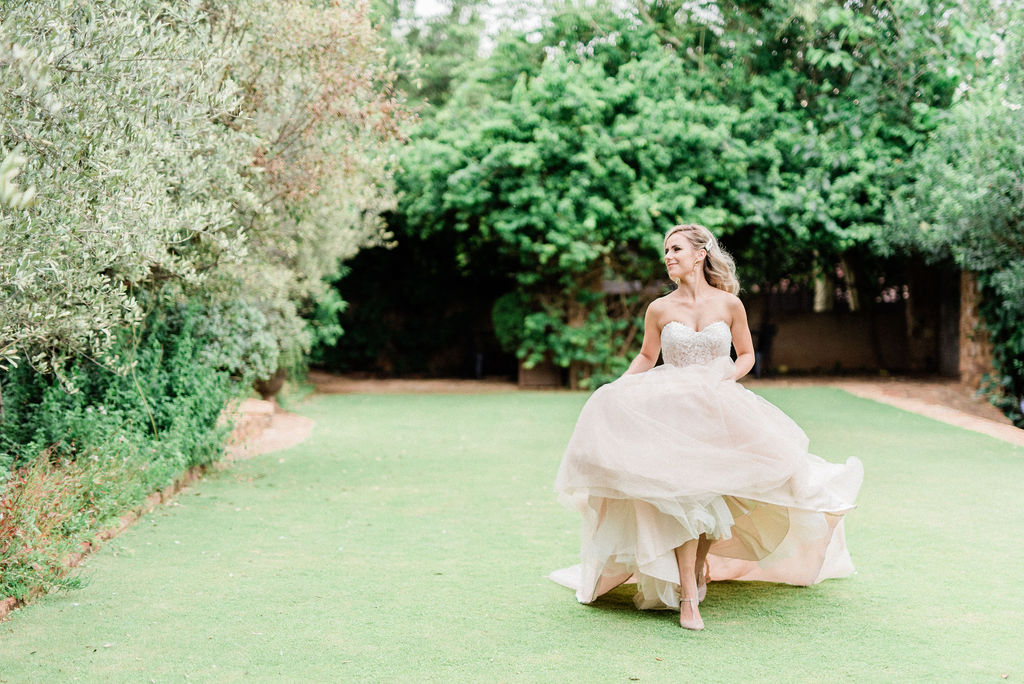 I wanted the table to be soft and feminine, so we used shades of pinks and grey which was a lovely contrast against the stone walls and greenery hedging surrounding it.
We were lucky to have been able to get the loveliest Dahlias, and their colours brought the table to life.
The stationery was so romantic, and it reminded of one of those regal affairs you see in movies in the 1800's 😊
Ellie, from Turquoise Squirrel Patisserie, created the most magical 3-tiered blush marbled wedding cake with floral detailing and touches of gold. It was a feast for the eyes and senses!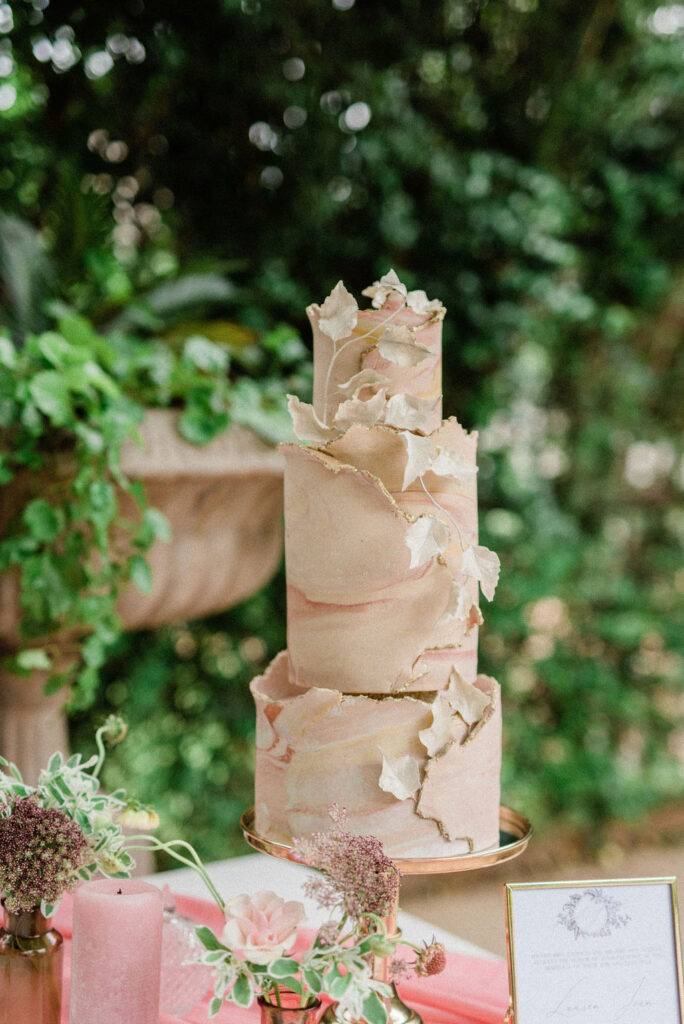 The gorgeous couple were truly in love, so it was easy for Natasha to capture their real emotion for each other.
Walking through the gardens, stealing a kiss in secret, was how they spent the day and it looked effortless for Natasha to capture those moments so beautifully.
There is nothing like a romantic day spent with the one you love…I hope you get to experience many days of romance and love and secret kisses in beautiful gardens 😉
To get in touch for wedding planning or styling click here
Styling & Décor | MODE Weddings
Photography | (1) Natasha Tonkin Photography | Facebook
Florals | The Floristry Studio
Venue | Mooikrans
Stationery | The Allora Collection
Cake | The Turquoise Squirrel Patisserie
Makeup | Brushed Makeup & Brows
Hair | Stijllorina
Dress | Bella Sulize Bridal Boutique