TIPS AND Q&A ON BOOKING THE CORRECT SERVICE PROVIDERS
One of the most common questions I get is, "how do I know which supplier to book?" and "why does the booking process work the way it does?"
The majority of folks getting married and planning their special day, are doing it for the very first time, and it can be super overwhelming! You need to select suppliers, without knowing them personally, ensure you choose someone who matches your style and preferences, not get scammed, not waste money on a supplier that doesn't deliver a great service (unfortunately this happens), all while ensuring you stay in your budget range!
The problem is, most clients don't know what the good services/suppliers' cost and so they hunt on bargains and specials and the unfortunate reality is…you get what you pay for. We have seen this time and again in the industry, with couple losing their money, getting scammed and getting a service far below the expected delivery promises or expectations.
Service providers spend a lot of time and money investing in their craft, and have built up amazing portfolios and experience, over years and years of hard work, as well as forming strong bonds in the industry with those like minded to their style and passion. This is what you are paying for. Experience. Talent. Passion. Service Excellence. Integrity.
So how can you begin the process of finding your supplier tribe? Here are a few tips for you to consider:
Hire a wedding planner! And I'm not just saying this because I am one (insert laughter here). Planners have connections and a vast amount of experience with suppliers in the industry. They know who's is trustworthy, who's work is of a great standard, and what personality and style of craft will suit yours. They have sculpted your wedding day vision with you, created a styling palette that suits you as a couple and know who to suggest that would complement it all. They also have their own reputation to uphold, so they won't be suggesting anyone to you that they know won't deliver a great product or service! If you want more info or a list of reasons to consider please click here
Go look at their social media pages and website, and view all their work over the years. This is vital so you can see if they deliver great end results, and ensuring their style matches yours. It is of no benefit to you if they are worlds apart in style but you would like to use them because they are affordable. You will only be disappointed at the end result and things may look disjointed on your special day. (Another reason why a stylist or planner is a great idea- read here!)
Read all their reviews. What others have to say about them is so important. No supplier can ever please everybody all the time, because expectations and personalities are so vastly different (a topic for another day). However, great results and happy clients always make sure they show their love and appreciation and it's a good indication on the level of work provided.
Don't book because they're cheap! Please please, pretty please don't do this. I know that you may have budget restrictions, and I respect that, and we can find you great suppliers we KNOW that can assist you if that is the case. But if you book suppliers by yourself, then please ensure that you research their work, their reviews, and even message their old clients to ensure that they are legit. I am only being so adamant about this point because the past year we have seen 2 or 3 scammers come out the woodwork and hurt so many lovely couples (and angered us suppliers)! I will not condone nor stand for it, I will try my utmost to protect our clientele from such horrors, and if that means being a little blunt here on point number 4 then so be it (insert more laughter here, but like nervous laughter haha!)
Have realistic expectations of what a good service costs. As I've said, you get what you pay for and if you select a provider that has years of experience behind them, then you're guaranteed to have a great end result and enjoy the process as well!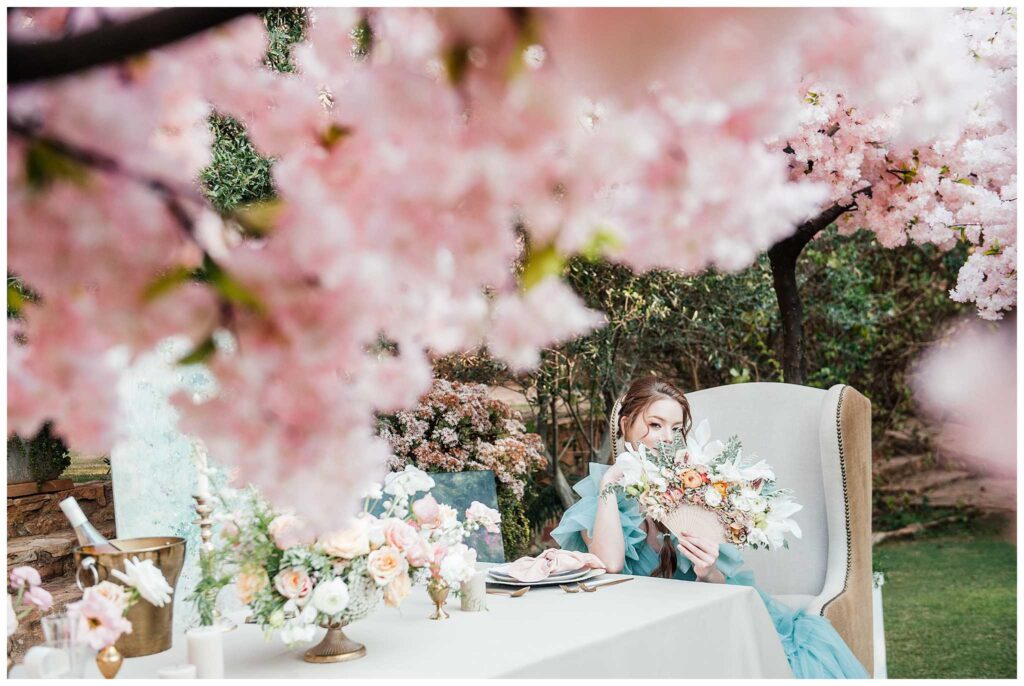 COMMON QUESTIONS WE GET ASKED AS SUPPLIERS
Here are a few questions and the answers that you may not have considered before, but will help you understand the reasoning behind the supplier's process. (I will update this from time to time)
Why do you charge a booking fee?
The experienced suppliers, those who've been in the industry for many years are often inundated with quotations for their services. Paying a booking fee secures the date you require them. If they do not have that security, it means that they could miss out on potential clients for that date.
2. Why is the booking fee non-refundable?
This ties in with the comments above about missing out on potential clientele on the selected date. If the booking is cancelled (either months in advance or right before the date) the supplier needs to ensure that they have the security of a portion of income for that day is not lost. These fees are deducted from the final invoice due, so it is not an additional cost but a security of services only.
3. Why can't you give me a mood board and full breakdown of the wedding details when you quote me?
This is something that can take many paragraphs to address, but I'll attempt the short version…
In the past I did full quotation breakdowns and discussions, coffee or lunch meetings (many times the clients have left me with the bill), mood boards and styling choices with bridal couples before receiving a booking fee for my planning or styling services. The problem with this structure, is that so many clients took all the ideas and did it themselves (shock horror, but it has happened many times!) or just simply ghosted me (ghosting is seriously disrespectful and a topic that should really be discussed. Please be respectful and reply to the suppliers you've contacted for quotes, they have worked many hours to get you what you requested, please practice courtesy of communication). By this stage, I had wasted hours and hours on the phone getting quotes, creating a mood board and styling palette, driving to venues or the flower market or to places to get pricing for items they want. This cost me petrol, time and tons of actual billable hours.
The change in my system (which you can view in this short pdf here) has now ensured that I am protected from the loss of income and time, all the while ensuring that my client receives an estimation as requested. We have also connected, chatted his/her ideas through and gained much needed clarity if we're the right fit for each other.
4. Why do I have to pay the final balance before the delivery of services?
We have made purchases for your day with external suppliers or the flower market, and done 90% of all the planning and admin already. We need to settle all accounts upfront and cannot pay that out of our own pocket in good faith that the invoice will be settled after the wedding day. Again, this has happened before!
5. Why does it take days to get an estimation / quote?
There are a few factors to consider here which I will try and keep short and sweet.
Firstly, calling around and requesting pricing takes time. The external suppliers are most likely also busy with their own quotations and admin so I have to wait for them to get back to me. Which can delay me getting you the estimation a little bit. Secondly, when we are in full blown wedding season bliss, we are running around like mad people! There is admin, collections, purchases, drop offs etc all to do in the week all while keeping your social media, blogs and marketing going (even with a social media manager) and then the few days before a wedding it's all about décor and floral sourcing, collection, styling, packing it all up safely etc. And then weekend we have the actual fun wedding part. Then Sunday we are doing take down service and Monday returning all the externally sourced items. Even with a team, it is a very busy schedule! I'm exhausted just typing this out. But I really do try my best to get it to you asap.
6. Why won't you assist me with booking suppliers before I have secured you as a planner?
So, this is a legit question I have been asked a few times (sigh). Short answer: No-one works for free. I don't mean to be rude or offensive but sheesh…… it seems like common logic, yes? I also cannot suggest someone to you without knowing what you are expecting, what your style is, what your budget it etc. What if it goes wrong…then what!? Perish the thought.
7. Why is there a breakage deposit?
To cover the damages done during the celebrations. There are many people at your wedding day. Most of the time, they are really enjoying themselves to the fullest and things get broken / damaged. For eg. broken glassware, candlesticks knocked over and damaged, holes in linen, burnt napkins (I once watched a guest take my napkin and burn it on the candle flame! And it was a black tie event noggal!), lost items (I have literally seen a guest take my candlesticks and cutlery and put it in her handbag!) The bridal couple is liable for any damage or loss (so guests…please be mindful!)
8. Can I provide the décor and florals and you do the set up?
As a stylist, my passion is to create beautiful spaces and ensure that your personality shines through the design. I cannot do that with items that I have not curated, selected and carefully considered to work together for you so that your day is styled cohesively throughout. So unfortunately, no, we do not just provide staff for set up only. Chat through it with us at a zoom and you will see that it is a detailed process to get this right! I also, do not want to put my brand name to something that is not entirely who I am either 😊
9. Can you give me a discount on your service rate?
This is a touchy topic for all service providers. And I will respectfully attempt to answer this all the while not offending anyone (insert high pitch HA here followed by more nervous laughter). Ok, here's the thing…we work damn hard on a wedding. On average I put in 200 to 300 hours for the planning process. This excludes the physical labour of setting it all up on the day and taking it down the following day. There are so many factors to consider when it comes to the fee we charge.
Firstly, experience costs. Secondly, styling talent (each supplier has their own vibe that clients will be attracted to. This is also a developed skill). Refer to the opening paragraph about the time and money invested into our craft. Third, the amount of driving around, phone calls, hours of research, mood board creation, supplier sourcing etc that goes into this takes TIME. And lastly, each and every 'hidden' moment that clients may not be aware of.
Here's a very shallow breakdown of the week before a wedding:
Wednesday – begin collection of externally sourced wedding items / admin of all other weddings and new enquiries / ensure upcoming wedding suppliers all happy
Thursday – flower market/ auction for all your florals and then more collections/ admin of all other weddings and new enquiries
Friday – more collections then clean / prep / pack and go begin the set up / admin
Saturday – showtime starts before the sun is up for us and lasts till after dinner (its a longgg day – usually around 16 to 18 hours)
Sunday – takedown all the décor / pack / clean and get home (approx. 3 to 4 hours and that excludes the cleaning of the actual items.
Monday – clean items and return to all the suppliers (FYI – this occurs on my one OFF DAY a week!)
I only mention this because I don't think the average client considers what goes into something like planning a wedding, not because I'm being snarky or offensive. I really want to educate clients on this topic, because I feel with that knowledge, they will be less inclined to (unknowingly) offend suppliers by asking for cheap service and cut rates. Each supplier will have their own list and reasonings to this topic. Be open and ask them about it. You'll be surprised how much goes into it 🙂
I will be doing a more in-depth breakdown of what we do soon, so that you can see how much love and passion (and hard work) we put in to giving you a lovely wedding day
10. The venue has a coordinator, do we really need coordination assistance on the day?
There is a difference between a venue coordinator and a wedding planner. A venue coordinator is responsible for ensuring that the venue and all venue related items are set up and ready, and manages their staff. A wedding planner that offers on the day coordination is responsible for ensuring that all the external suppliers are on time, and adhere to the timeline they have created for the day. They coordinate the set-up of décor, flowers, music and any other external product or service that has been booked. They then manage the flow of the wedding day from the morning to the evening (in communication with the venue coordinator). The hours are usually discussed and set at the meetings.
---
I hope these have answered a few lingering questions that you may have. Please feel free to drop me a message should you have any other queries, I'd be happy to answer them! More Q&A's found here.
Lee xoxo