Wedding planning has many avenues to consider and pay attention to. Whether your guest list has 50 people or 500 people, the planning process remains similar. The misconception that wedding planners and stylists are unaffordable is entirely untrue. At MODE we assist you with every aspect of your special day to ease the stress that it may bring you and your fiancé both financially and emotionally. Read more here
Please note we have a minimum spend of R23 500 for 50 guests and R38 500 for 120 guests for your wedding planning needs. This covers the set up of basic table decor, local single bud vases, a standard bridal bouquet and boutonnière, standard confetti and registry vase arrangement. Travel fees and extra assistant fees will be added should it be required. Please begin here
A few points on why hiring a planner or stylist is worth it:
~
They take the stress and anxiety off your plate by handling every aspect of the wedding planning from beginning to end. 
~
They have service providers that they have great relationship with and most times get discounted rates for their clients.
~
They have knowledge and experience to know what your budget can allow while still keeping your wedding style upmarket and trendy.
~
They save you many hours researching and calling various vendors for every aspect you need to cover in your wedding.
~
They know how to select the correct supply team to keep your wedding day looking and feeling uniform throughout (in style and mood).
~
They free up your time to enjoy your engagement period and give you a stress-free experience where all you need to do is look forward to your magical day!
wedding package options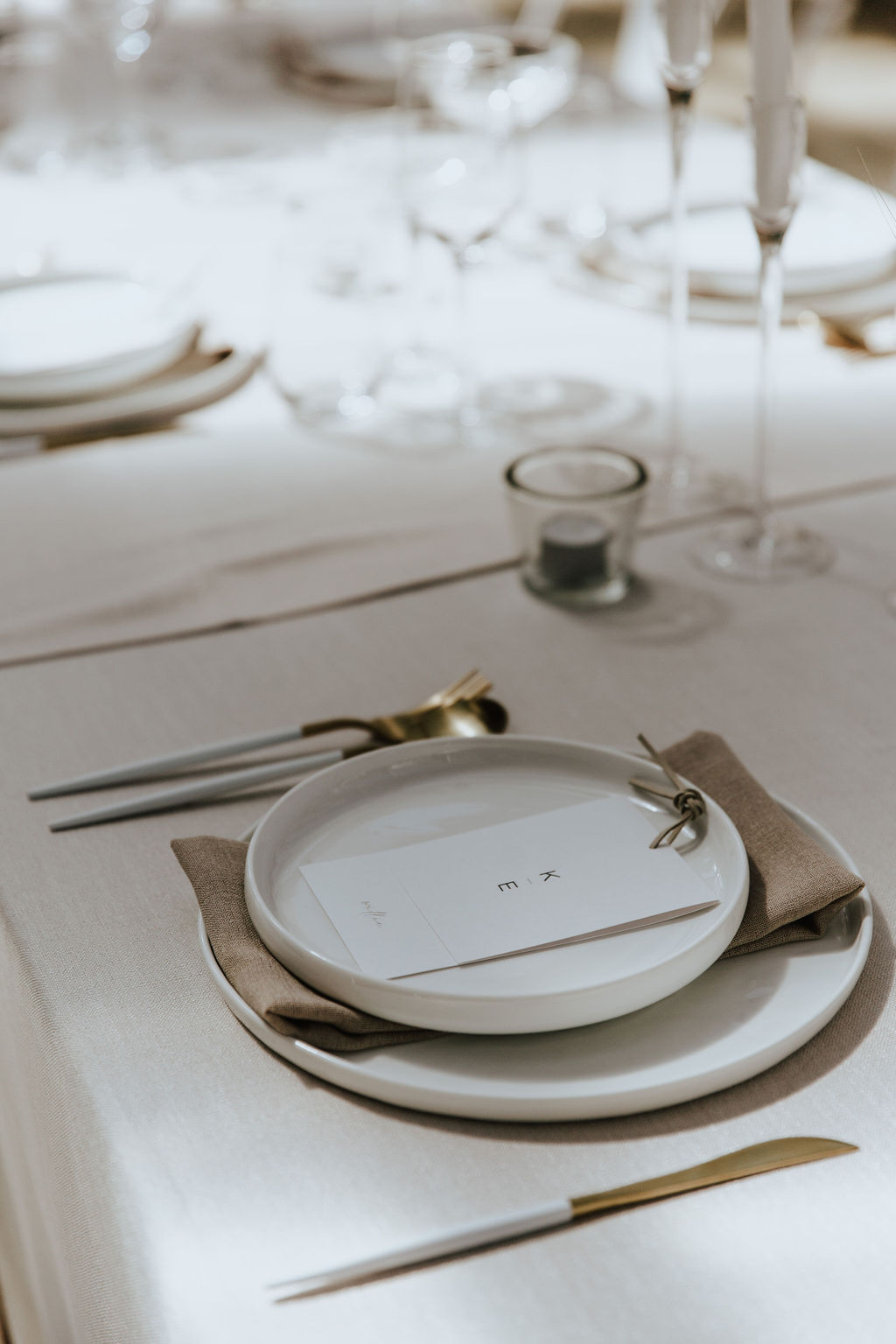 full service planning
This is for the couple that want the stress ENTIRELY removed from their wedding planning experience. This option can cover aspects from the time of engagement to the moment you leave for honeymoon.
MODE will design, organise, and co-ordinate your bespoke wedding according to your unique vision. This is also for those major gaps in the planning process that you have not attended to, or need assistance with to complete.
This option covers every aspect of your planning experience, including:

~ Design and mood board creation (styling)
~ Supplier and venue sourcing & management
~ Budget planning and management
~ Schedule meetings with suppliers if required
~ On-the-day timeline creation
~ RSVP management (options will be discussed)
~ On the day coordination of all set up and suppliers (co-ordination of the formalities will be charged separately depending on the size and intricacy of your needs)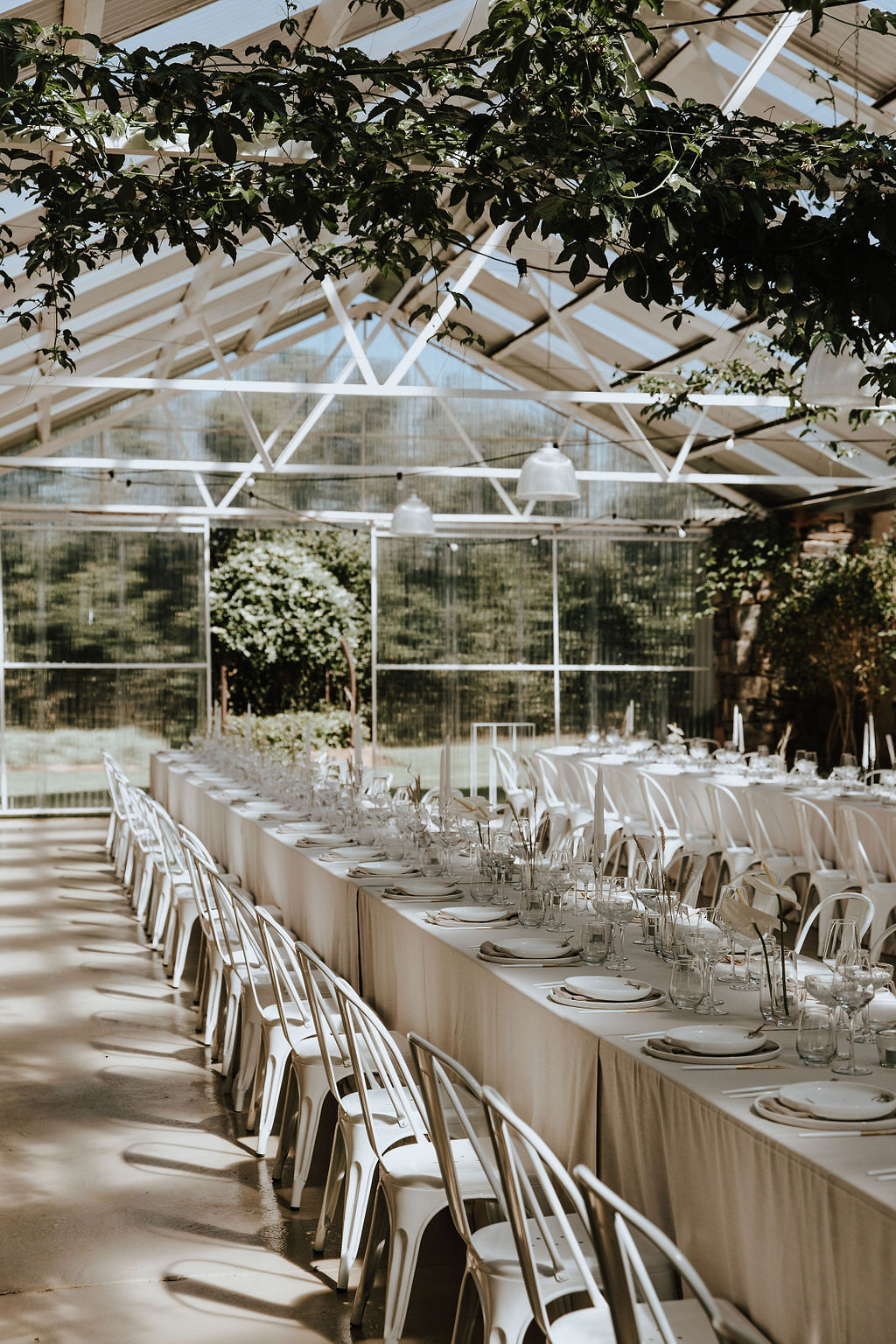 wedding styling
---
A wedding or event stylists' role is purely aesthetic. The focus here is on design, linen selection, colour palette selection, attire and florals to name a few. This is to ensure that every aspect of your wedding day or event flows together with the same style and aesthetic appeal you desire. The decisions on style and design will give your wedding day a cohesive, stylish and sophisticated look.
The ability to design an event and create an atmosphere is a unique and rare talent. It's more than choosing linens and chairs. A designer and stylist has an artistic eye that allows them to conceptualize the whole event and truly transform a space and ''create a feeling'' that each guest can enjoy throughout the celebration.
This can range from assisting with colour palette choices that reflect in the wedding attire, to style of stationery and floral selections for each area of the wedding formalities and the table design you wish to create for the reception portion of your day.
This is the popular option when you need someone to create beautiful tablescapes for your special day!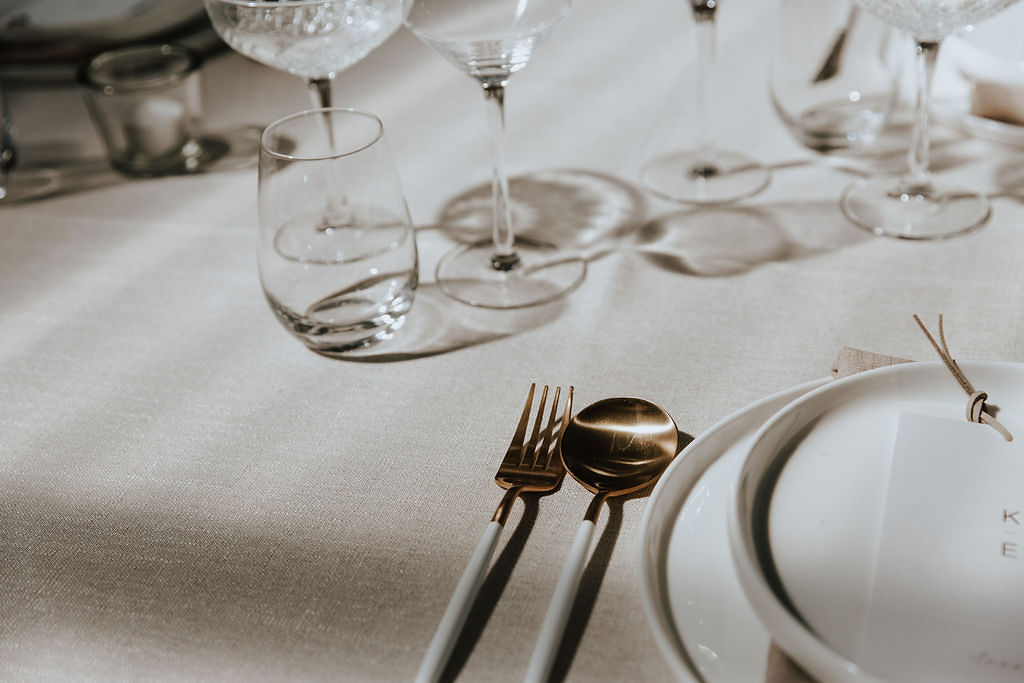 intimate celebrations
This option is for those who enjoy celebrating special moments at home (or anywhere else) with their loved one. Birthday parties, engagements, graduations, celebrating promotions, special announcements…these are all events that need to be celebrated with your loved ones! From catering, décor, florals, music, entertainment and gifting… we curate an occasion to remember!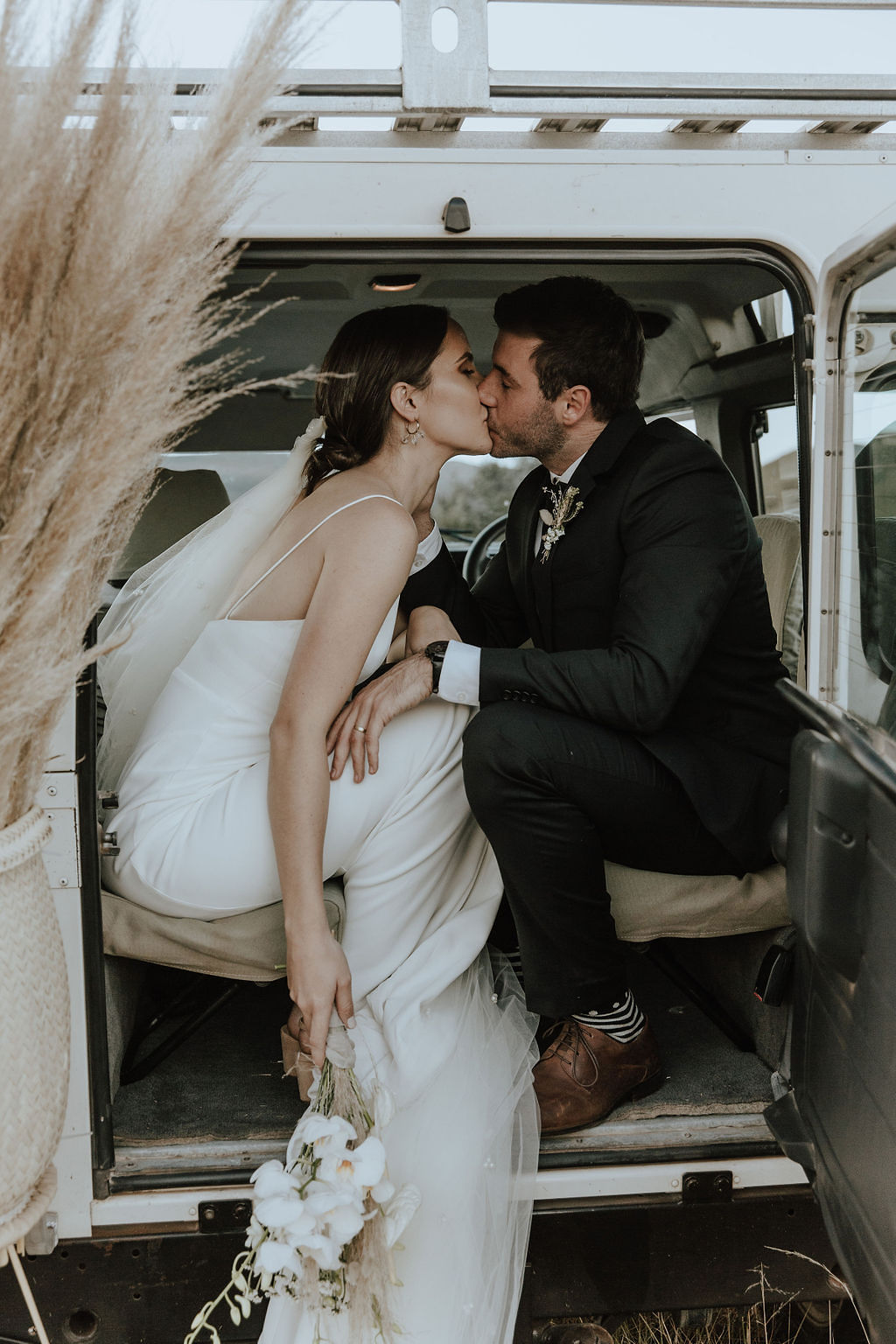 MICROWEDDINGS
---
A microwedding is a celebration that usually does not exceed 50 people. This often only includes immediate family and very close friends.
Since 2020 this has become an increasingly popular choice among couples, with the decrease in financial stress being the most common reason why.
However, I'd like to point out that having a microwedding does not always mean it is the most cost-effective solution to having your special day. May couples opt to use the same designated budget that they would on a larger wedding, on a smaller number of guests, but up the special touches and luxury elements of the day.
A microwedding can also be for the couple who wants to really focus and spend the majority of their budget on the smaller details, whereas it might be difficult to replicate the same experience for, say, 300 guests.
Microweddings have a very intimate and unique feel to the day. The closeness and intimacy that is naturally there when it is a hand selected few, translates into a meaningful and magical day where you are able to spend quality time with each guest during the celebration that may not always be possible to do at larger weddings.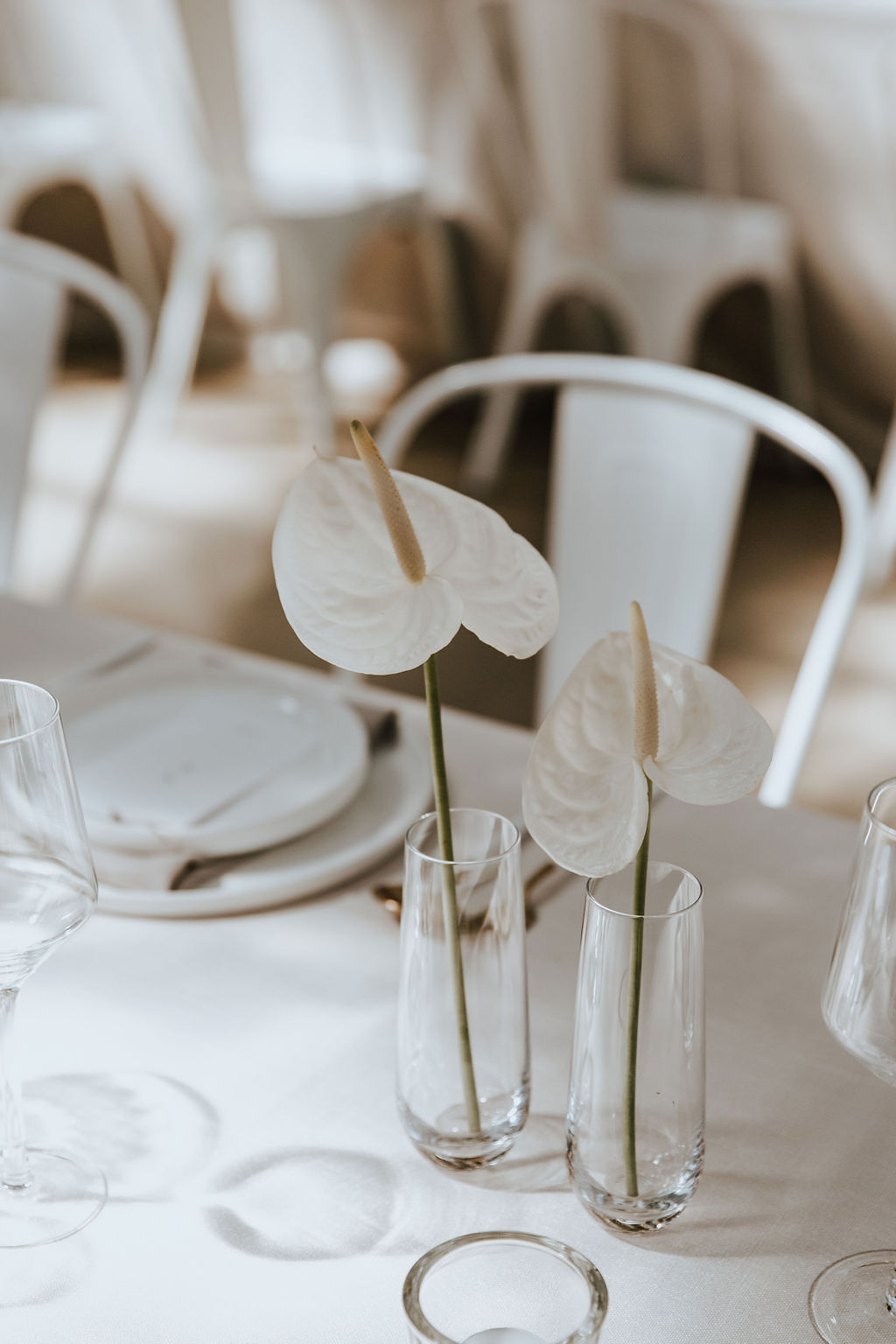 Elopements
An elopement is a truly unique experience that is tailored for a handful of people. This generally means the couple, a few witnesses and perhaps their parents (sometime even just the couple and a witness!)
Having an elopement does not mean that you skip over the traditional moments that make up your 'standard' wedding celebration. On the contrary…you can do several really meaningful things to ensure that you create memories together of the day you said í do'!
Elopements are done for a variety of reasons: budget restrictions, covid safety, honouring the original wedding date and waiting for your upcoming nuptials, or simply wanting to keep the moment special between the two of you.
The nice thing about elopements is, you can give your planner or stylist the free reign within your budget to find a unique setting or even to transform your home for the occasion. 
View more imagery of wedding done here
---