Most ladies who get engaged have it (and let's face it, even those in the dreaming phase) … that Pinterest perfect wedding board filled with beautiful imagery of flowers, tablescapes, colour schemes, wedding gowns and even the ideal venue for your special day. We pour over the beauty every chance we get, we pin, we save, we get lost in a world of 'pretty' only to be left with thousands of ideas, that most of the time, are not in the same styling category.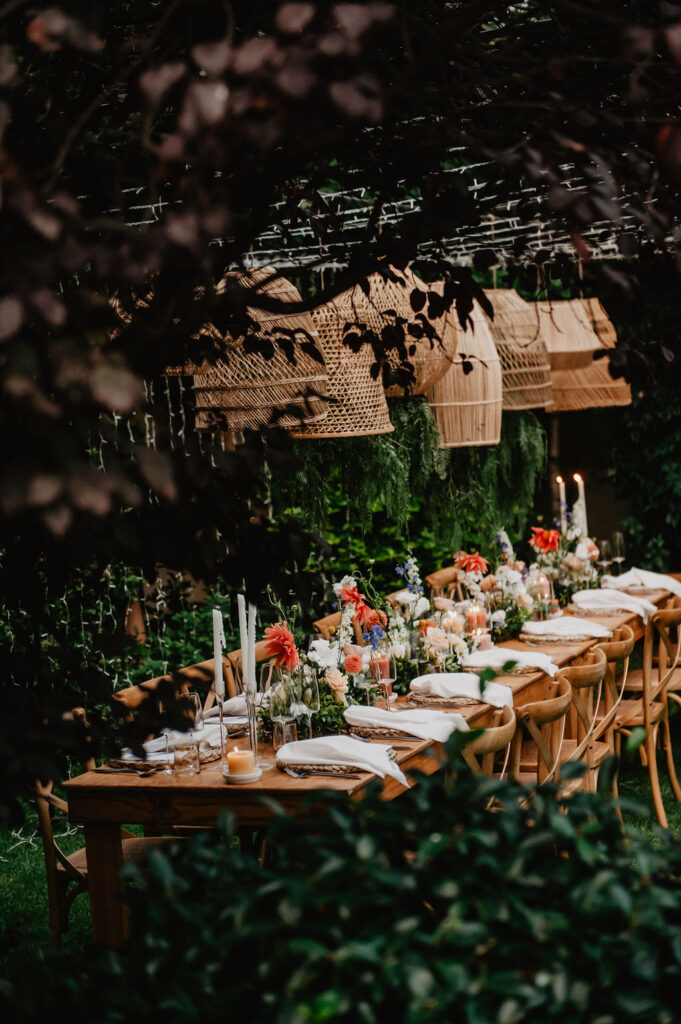 Why do we do this to ourselves? As a serial 'lover-of-all-things-pretty' I will tell you why…BECAUSE THERE IS SO MUCH PRETTY out there, and on some level, we connect with all of it.
The problem only comes in when it is our time to execute our vision for our wedding day. And this can be an overwhelming task when you begin creating your wedding design.
This is where I'd like to introduce you to my world of wedding styling. My passion, my favourite thing to do and the reason I have MODE.
what is wedding styling?
A wedding stylist's role is purely aesthetic. The focus here is on design, and matching your personality with each aspect of the wedding. What I mean by that is, to ensure that every part of your wedding day or event flows together with the same style and aesthetic appeal you desire. This is not just decorating a table or creating a bouquet. It's making sure your entire wedding looks and feels like a perfectly orchestrated symphony from beginning to end.
The decisions you make will give your wedding day a cohesive, stylish and sophisticated look and your guests will now experience it instead of just attending it.
The ability to design an event and create an atmosphere is a unique and rare talent. It's more than choosing linens and cutlery. A stylist has an artistic eye that allows them to conceptualize the whole event and truly transform a space and create an atmosphere that each guest can enjoy with all their senses, from the beginning to the end of the celebration.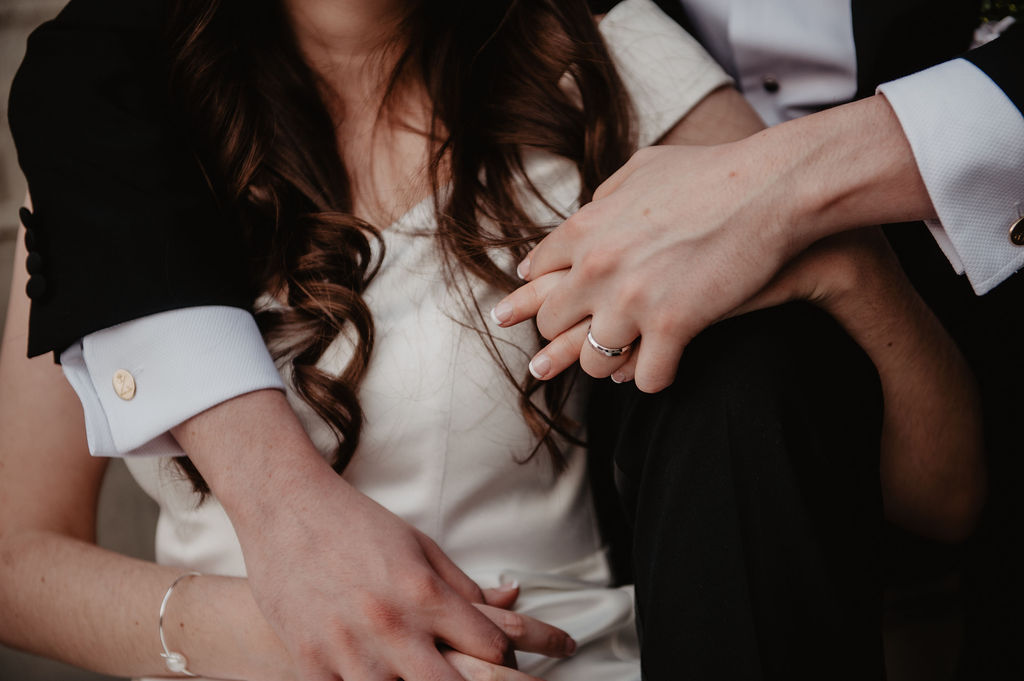 where does wedding styling begin?
Wedding styling begins from the moment you select your venue.
The space you choose to create your wedding design in, will dictate almost every other aspect of your day. For example, selecting a space with little to no natural light and dark walls won't be conducive to creating a very light, white and natural wedding aesthetic. Your venue is your foundation, so choose well and you'll be successful in planning the rest of your design elements.
I always encourage my couples to create inspiration boards or send me images that they connect with. It's my job to sift through all the information and find a common thread, and then connect it to their personalities.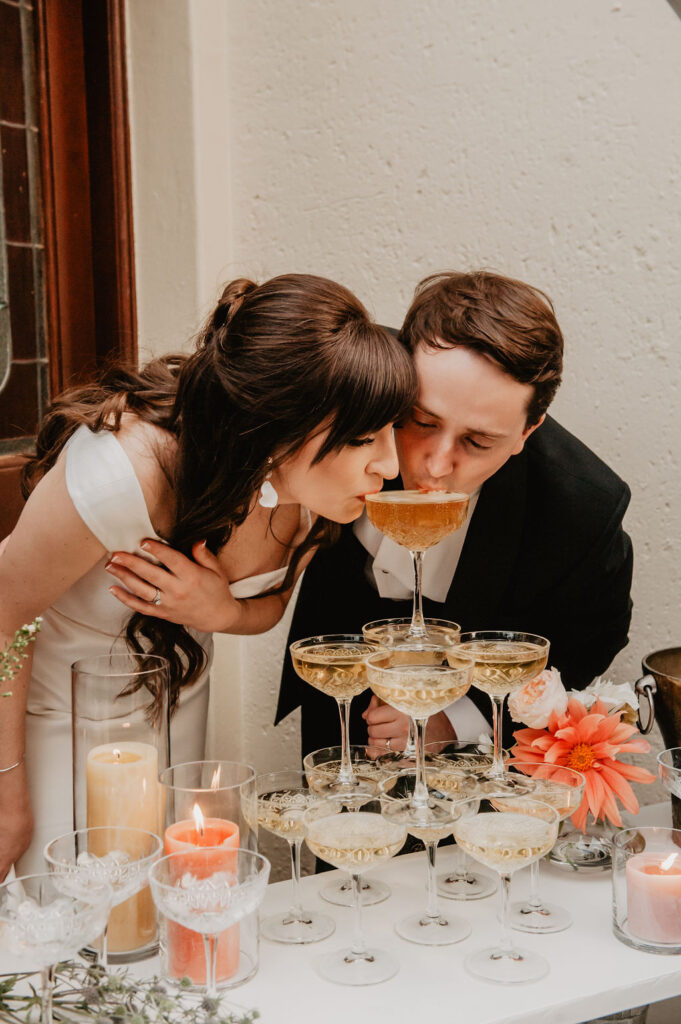 …and then…
From here, we look at colour palette choices that will reflect in each area of your wedding day. It impacts your bridal party's attire, your accent colouring for your tablescapes, stationery and floral designs. Colour combinations are vital, so we chat to you about what your home looks like, what clothes you like to wear, and what your favourite item in your home is. All these little elements give us clues into who you are and what you like so that we can make sure you are reflected in your wedding design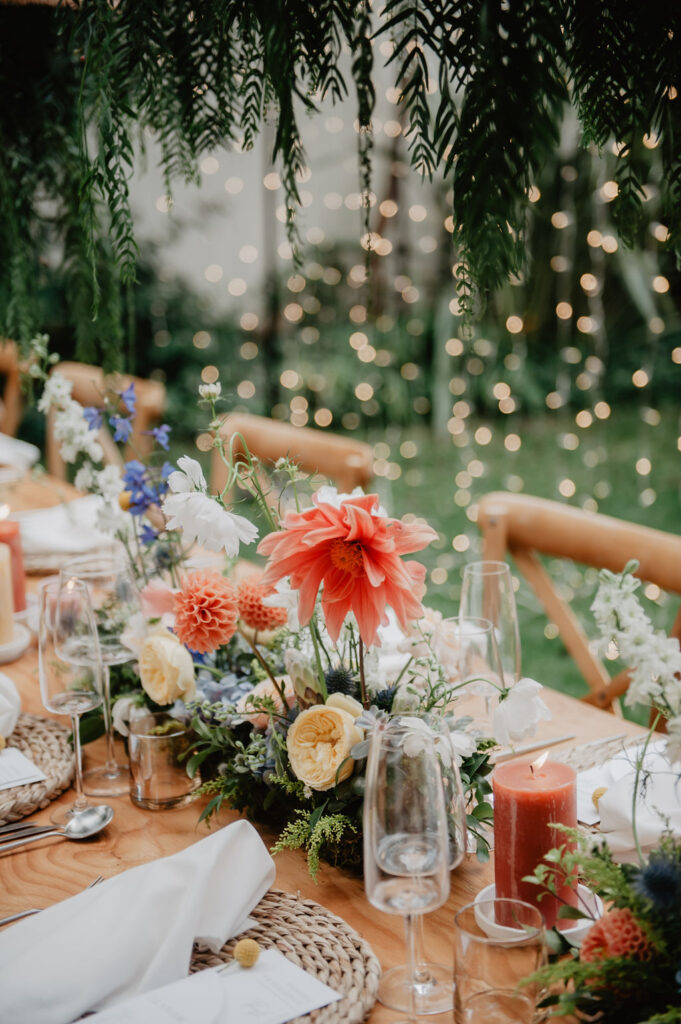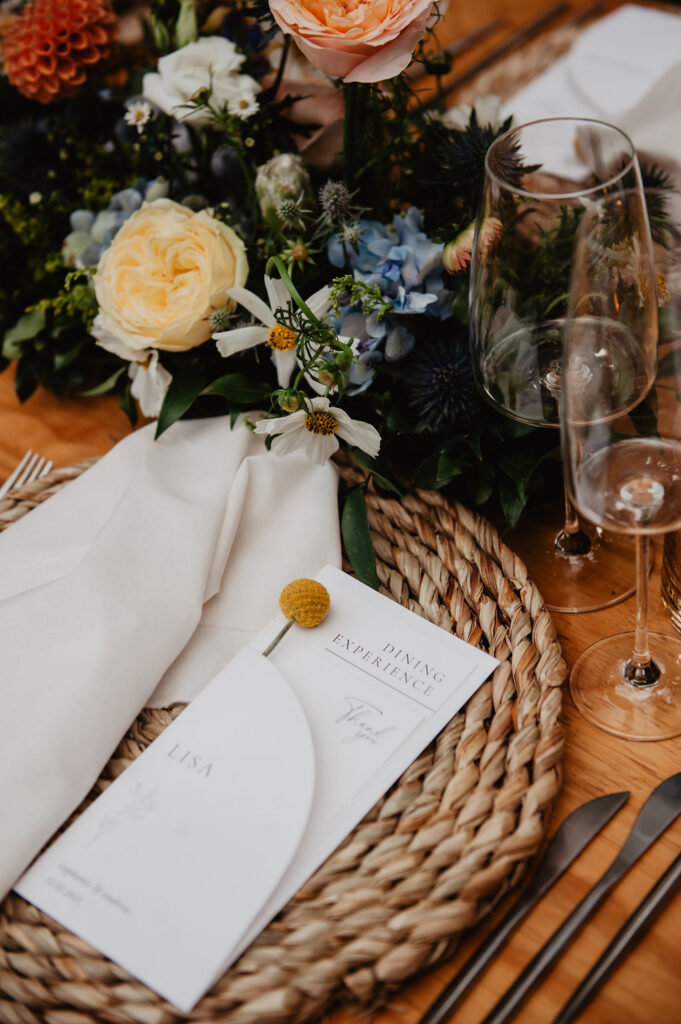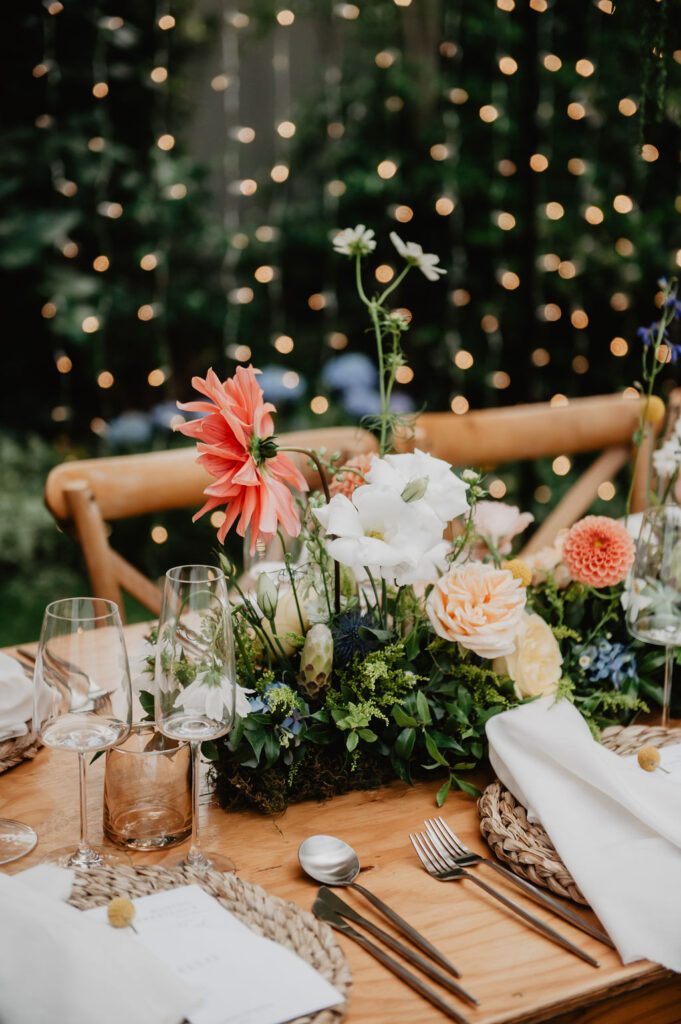 why is styling important?
What people see impacts how they feel. If you select colours that are complimentary and emits the emotion you want as the focus of your design (e.g. bold/soft/feminine/masculine etc), and combine them correctly, then you have successfully created a cohesive design flow.
Always consider how your guests would feel during each moment of the day. If your guests sit at a beautifully curated table design, with colours that are relaxing and welcoming, they will automatically relax into the evening's celebrations. Alternatively, a cluttered table with harsh colouring can make one feel anxious and claustrophobic.
To create beautiful tablescapes, you need to look at many aspects of design. Colour, texture, layering, lighting, spacing and balance. These are key words in tablescape design. Showcasing your personality in your table and reception design is a wonderful way for your guests to have that all-round experience at your wedding celebration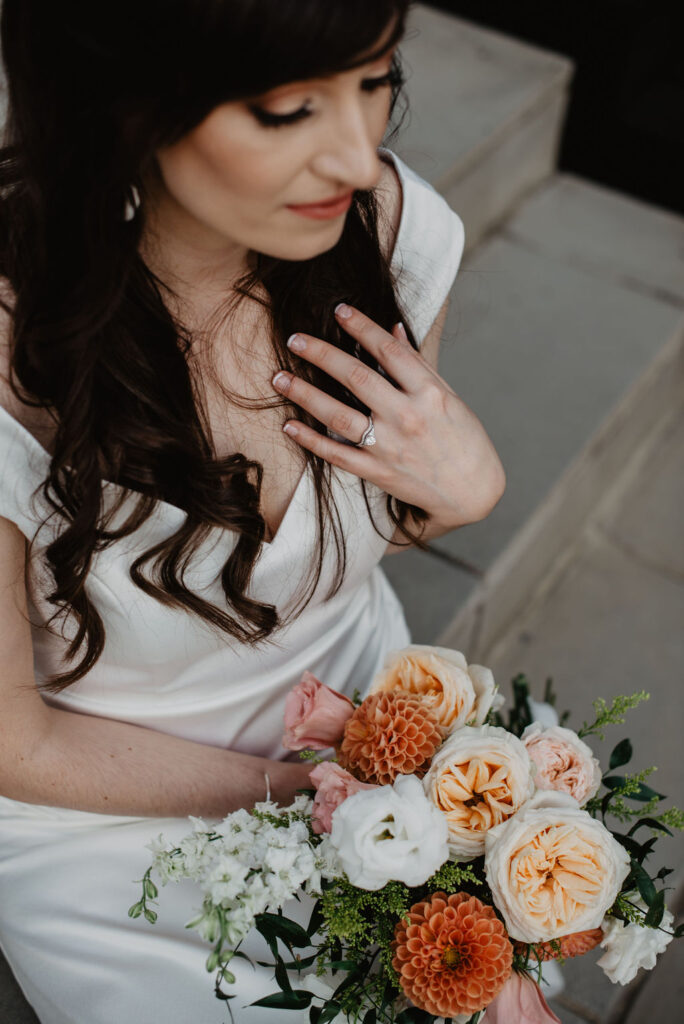 what is segment styling?
This is MODE's floral and décor service without the full assistance of curating your wedding day from start to finish (i.e. without full wedding styling)
If our couples require décor and florals for their special day, we chat about colour options, design themes and we curate beautiful tablescapes, ceremony and floral designs for them.
how do i book a wedding stylist?
A stylist is an all-encompassing wedding designer. Many wedding planners may have stylists that they consult with when planning weddings. NOT all planners can be stylists and vice versa.
MODE is a multi-faceted wedding planning company that includes planning as well as wedding styling and/or floral and décor assistance.
You can visit any of our social media platforms to see our work. Try INSTAGRAM or FACEBOOK or click HERE to get started.
The amazing wedding above was styled by MODE Weddings and made use of the following suppliers:
Florals – Wildleaves Floral
Lighting – Softlight Decor
Furniture Hire – Love Beloved Decor Hire
Stationery – The Allora Collection
Private Chef – Toast Fine Food